The 20th edition of the TULCA Festival of Visual Arts is taking place at venues across Galway City from November 4-20, 2022 – enjoy a gallery of images from this year's festival above.
The 2022 festival program is titled The world was all in front of themwith a theme that addresses the notion of the future and asks – in this time of global change, upheaval and uncertainty – what might be the political potential for imagining new futures and envisioning new ways of being in this world.
Organized by Clare Gormley, the works presented evoke a vision of the future linked to the world in which we live today, with its inequalities as well as its possibilities. It aims to question how we could make our existing world a more livable place.
Contributors to the festival include artists, filmmakers, writers and poets, including Anouk Kruithof, Becca Albee, Berte & Harmey, Caroline Jane Harris, Chloe Cooper, Christopher Steenson, Elise Rasmussen, Emily Speed, Esmeralda Conde Ruiz, Judith Dean, Kameelah Janan Rasheed, Michael Hanna, Nicoline van Harskamp, ​​Quentin Lacombe, Tabitha Soren, Tadhg Ó Cuirrín and The Lifeboat.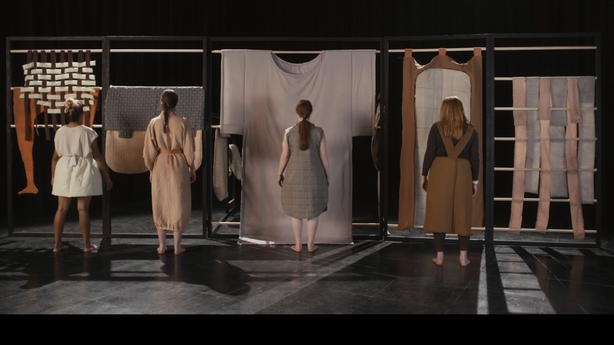 TULCA offers a program of multi-location exhibitions and events including seminars, workshops and an educational program with artist talks and gallery tours focused on examining and responding to contemporary visual art – learn more here.