Tabish Khan the @LondonArtCritic chooses his favorite exhibitions to see in July in London. Each comes with a concise review to help you decide if it's for you. Those looking for more exhibits should check out his previous top 5 where all but one remain open.
Nengi Omuku: Parables of Joy @ Pippy Houldsworth Gallery
Ghostly figures, with deliberately blurred faces, hang from the walls and ceilings of these amazing textile paintings. They draw both on the artist's Nigerian heritage and also on the universal desire to reconnect with nature after confinement. Until July 30.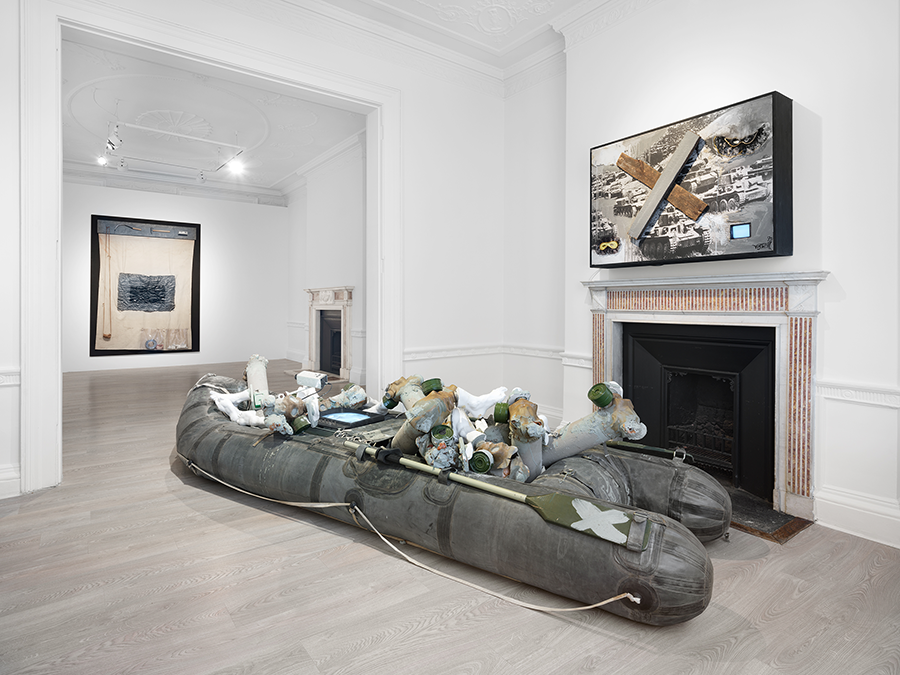 Wolf Vostell: Destruction is Life @ Cardi Gallery
Through the gas masks and body parts in a life raft, it's clear that Wolf Vostell suffered the effects of war first-hand, having fled Germany before World War II. It's a time capsule of a show that also incorporates screens into his work, as well as car components and commercial items such as a Coke can – reflecting the good part of the 20th century he lived. Until July 23.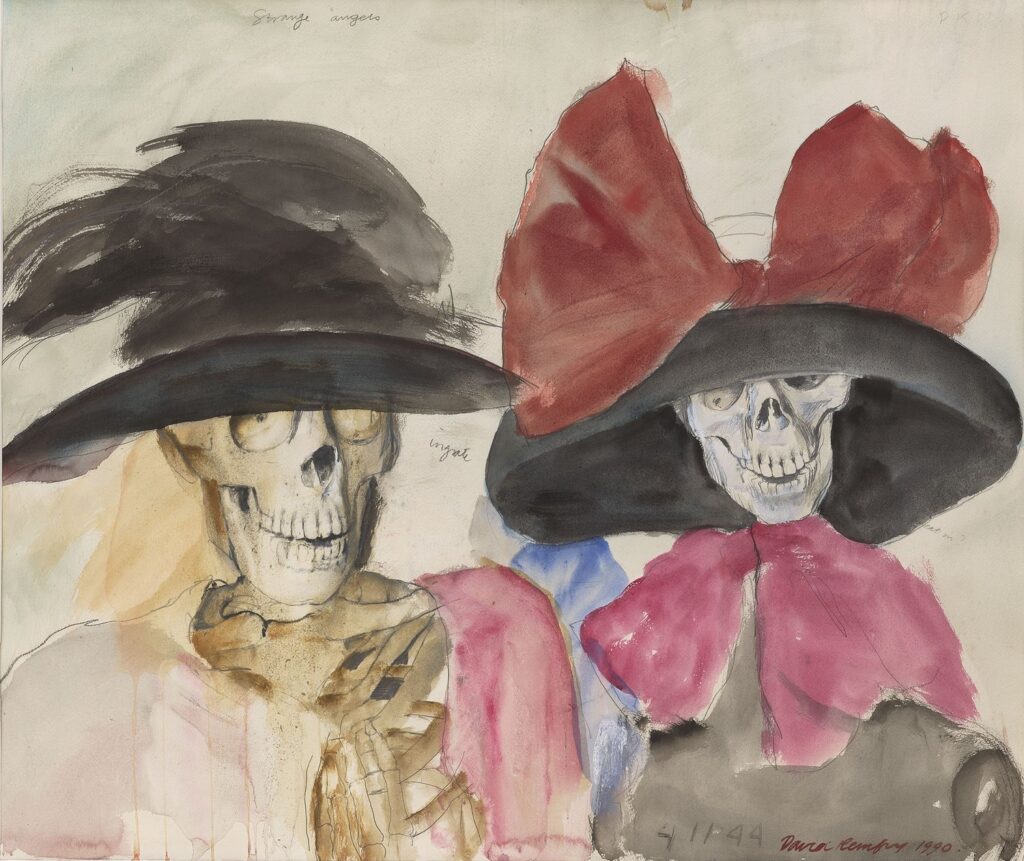 David Remfry: Watercolor @ RWS Galleries
There are dancing couples and a pair of finely dressed skeletons in this whirlwind through David Remfry's 60-year career as a painter. It's a joyous collection of watercolors to inaugurate the Royal Watercolor Society's new exhibition space next to the National Gallery. Until July 30.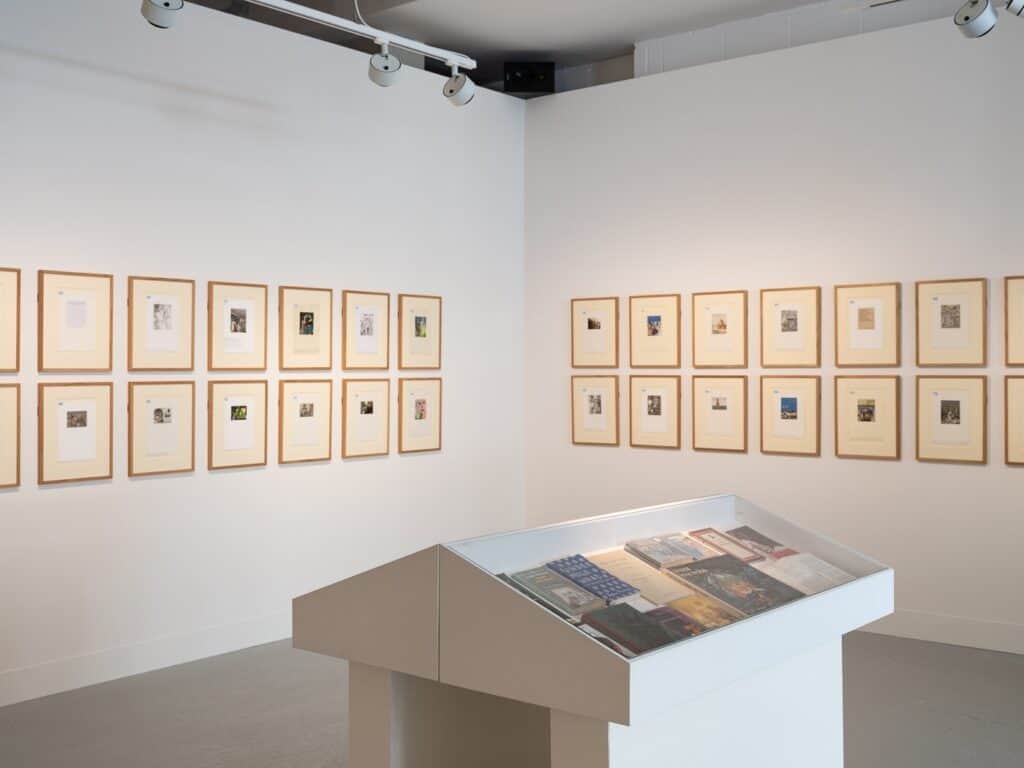 Peter Blake: Under Milk Wood @ Waddington Custot
Pop art pioneer Peter Blake celebrates his 90th birthday by exhibiting a series of 170 watercolors illustrating the piece Under Milk Wood by Dylan Thomas. It's a gigantic feat that the artist has been working on for 40 years and it's a collection that spans the everyday to dreamlike imagery. Until July 23.
Michael Kagan: It lasts forever @ Almine Rech
Michael Kagan based his sculpture and paintings on NASA images of the moon landings and I love this idea of ​​a thick painterly style to recreate one of mankind's greatest technological achievements – two worlds that feel so distant from each other. Until July 30.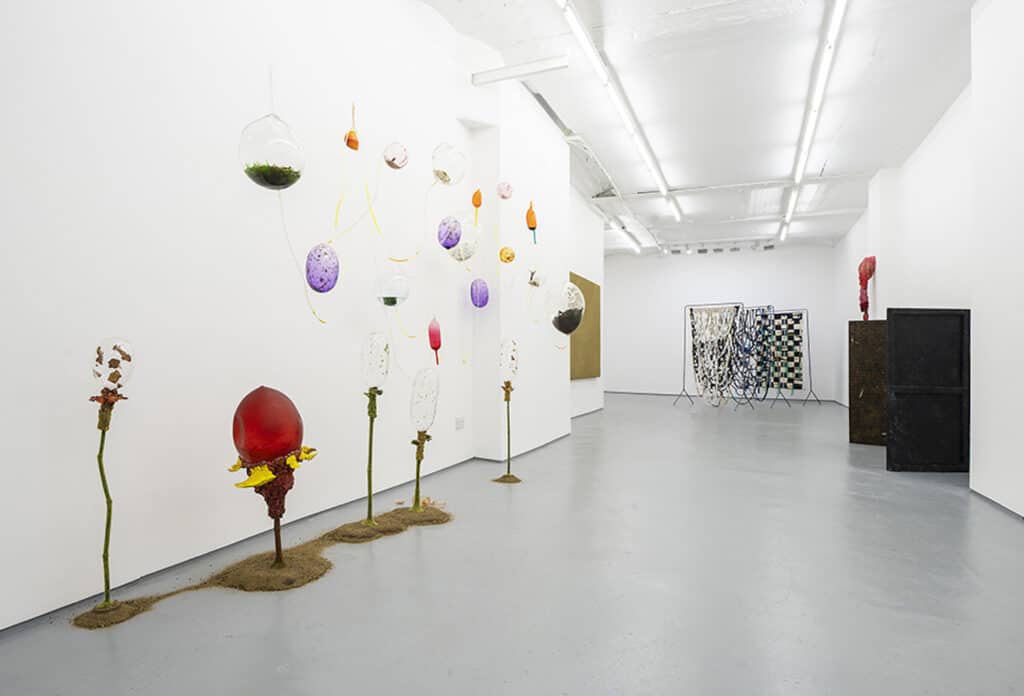 Rhymes with Orange @ Fold Gallery
This collective exhibition brings together four very different artists who all focus their work on our interaction with the environment, through painting and sculpture. The highlight for me was the work of Matt Gale whose interconnected ships seem to be more at home in a lab. Until July 16.
All images are copyrighted by the artist and the gallery. Photo by Peter Blake: Damian Griffiths. Michael Kagan Photo: Melissa Castro Duarte.
Categories
Key words
Author
Tabish Khan
Art critic for FAD and Londonist. Visit as many exhibitions as possible and write reviews, opinion pieces and a weekly top 5 for FAD.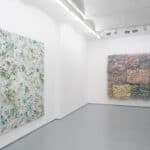 You Turn Me Inside Out, a solo exhibition by Christopher Stead which has just opened at the FOLD gallery. Christopher Stead works with hand-ripped and found materials, where matter is woven into spaces that invite human presence, participation and play.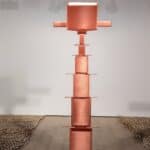 Tabish Khan the @LondonArtCritic picks her favorite exhibitions to see this month – this time it's all exhibitions by female artists that coincide with International Women's Day on March 8.
Dance is the original form of artistic expression. He has only one instrument, the body, but he creates movement, lines, shapes and […]
Tabish Khan the @LondonArtCritic picks his favorite exhibitions to see this month – this time they're all close together […]