New Exhibition: The "Seen Through" Visual Artists Center presents an end-of-residency exhibition of the work of artist-in-residence Karen Archia. | Arts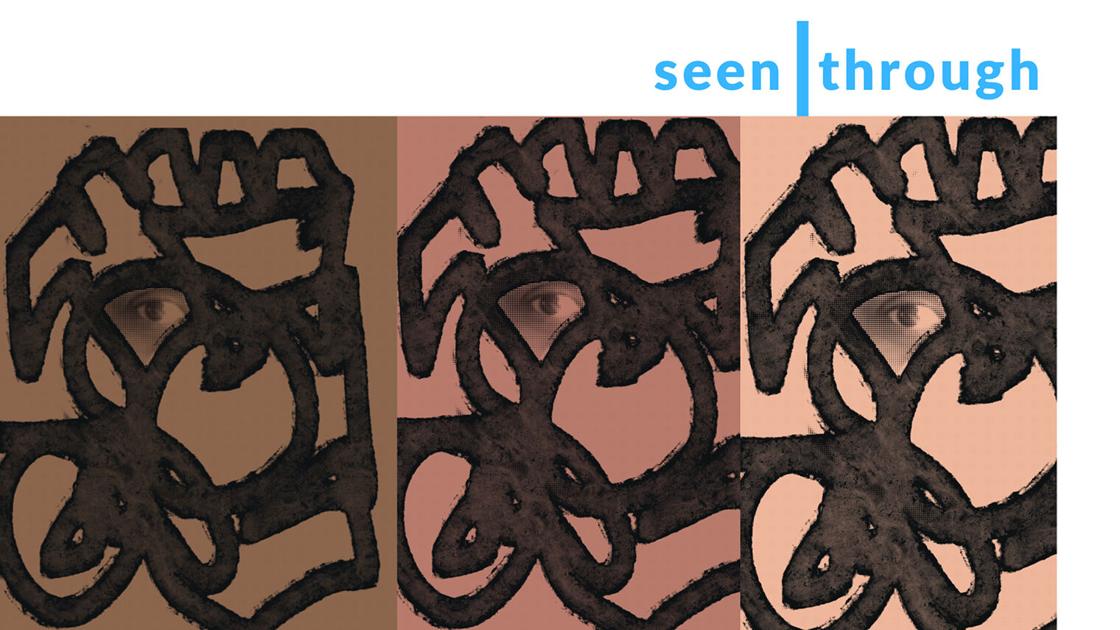 Greensboro, NC – The Center for Visual Artists (CVA) celebrates the work of Karen Archia, founder of Public Art Practice, with "Seen Through," an exhibition of work created as an artist in residence at CVA. The exhibit opens July 13 and runs through August 15, 2021 at the CVA Gallery in the Downtown Greensboro Cultural Center.
There will be a celebration of the artist's First Friday and her work, with a reading by poet Lavinia Jackson on August 6 from 6 to 9 p.m.
Karen Archia began her residency at CVA in December 2020. Working outdoors in the front space of the CVA Gallery, Archia invited visitors to watch her perfect her artistic practice –
and often invited people to create alongside him. Archia prefers to do art "on sight" and has contributed her Public Art Practice community service effort to the CVA as part of her residency work.
During her time at CVA, Karen also forged new relationships with the arts community, said
a website, commissioned the Elsewhere Museum, and worked on new pieces for an upcoming digital art monograph that has received support from Arts Greensboro and the North Carolina Arts Council.
"It has been a dream come true for us at CVA – we were able to help a truly fantastic artist and human being take the next steps in her artistic process and career, and Karen has been invaluable to us with her insights on in which areas artists need support the most, "says Corrie Lisk-Hurst, Director of CVA.
Archia added that she was excited to host what will be her biggest exhibit at CVA. "I feel a deep sense of joy in anticipation of the residency show," she said. "I have learned so much about my artistic process and the work shows that growth. It was a moving journey where I created over 70 new pieces.
Seen Through is all about self-reflection, community and being seen in its fullness and will be presented as an exhibition of new work and an open studio experience where Karen will organize her workspace and will allow people to see the work in progress, learn more about its process and also engage in artistic creation. A narrative aspect will accompany the work of art and will be accessible through the use of QR codes that the public can use with their phone.
Devon McKnight, Art + Community Coordinator, reflects on the experience: "Karen embodies art and community and her time here has highlighted who we are as an organization. Because of the unique way Karen works, we have all had the opportunity to watch and even participate in the growth and development of an artist in real time, whether by engaging on social media or coming by. at CVA to see what Karen has been up to and maybe even make some work together.
And now we see it all come together. Visitors will be able to see, hear and feel the fullness of the growth that has occurred right here in this corner of the gallery over the past 6 months.
Seen Through is free and open to the public Tuesday through Saturday from 12 p.m. to 5 p.m. and Sunday from 2 p.m. to 5 p.m.
This exhibition is made possible through the support of Arts Greensboro and the City of Greensboro.
##########
Karen Archia is a Greensboro-based visual artist and Creative Director of Public Art Practice, a community service project that unleashes, encourages and affirms the creative spirit of all.
Visit karenarchia.com to learn more.
The CVA is a 501 (c) (3) nonprofit visual art organization that showcases the creativity of local artists and provides art experiences accessible to everyone in our diverse community.
Whether it's helping our neighbors discover their creativity at any age, giving budding local artists a platform to show off their work, or mentoring creatives as they build a sustainable professional future, CVA brings together community and art. www.myCVAgreensboro.org