Interviewing a band is like opening a wrapped gift, you never know what you'll get until you unwrap the gift. Having interviewed dozens of musicians over the past year, I'm wary of questions that can kill a conversation. I am aware of the third rail issue, "…so what do you do for a living?" Fear of derailment aside, I became intrigued by each member of the group, To the East. This group of East Hampton artists continue to give through every creative moment, whether in the studio, on stage, or through their work. Let's open the box. Follow the full conversation at The Long Island Sound Podcast.
The trio turns into a quartet
Established three years ago in the Hamptons, Out East has grown into a quartet with the addition of a fantastic singer-songwriter, Starlight Tyler. Ms. Tyler's sound is described as "a soulful vocalist blending the classic sounds of jazz with the earthiness of the blues". The band's music is as diverse as their daily jobs as we get to know the stories behind the artists.
Their original music runs the gamut from fusion to reggae, with a blues base and the influence of Latin rhythms. The song "The power of the flowersbrings out the colors of psychedelia, which would be a welcome theme song for any CBD/Cannabis store about to open in New York.
"So what do you do for a living?"
John Jinks, the band's main songwriter and guitarist, cut his teeth as a commercial illustrator in New York City. This Midwestern transplant had artist representatives in the United States and Japan and worked on national campaigns. Clients such as Perrier, Warner Brothers, Estee Lauder, USPS among others have added John's art to their brands. Upon the city's transplant to East Hampton, John dabbled in computers taking his artistic eye to create documentaries and animated graphic works.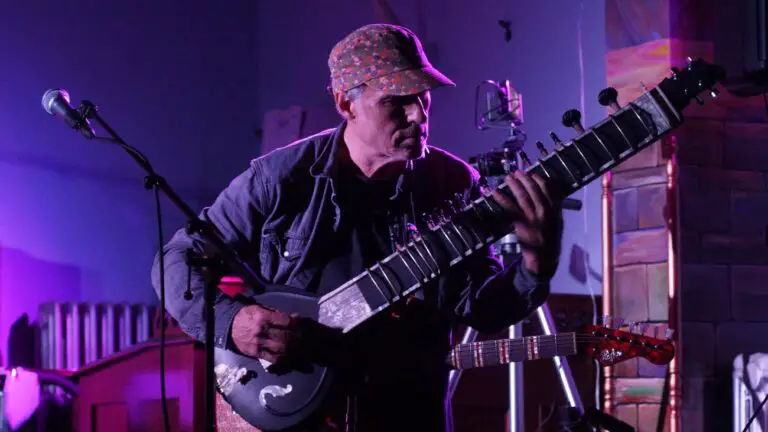 Besides his musical work as the band's drummer, Gerry Giliberti established himself as a print-based photographic artist, creating abstract and surreal images to bring us into his world. Gerry's ability to see simple images in complex textures established him as a notable artist in the East End.
carlos barrios plays bass in the band and is an outstanding master luthier (master builder of instruments). Born in Guatemala, Carlos emigrated to the United States, spent his early years in Los Angeles and they traveled to Long Island. His father's influence as a carpenter put him on a solid footing to become a luthier. He builds basses and guitars and repairs all kinds of instruments. Its clientele includes GE-Smithand Nancy Atlasamong others.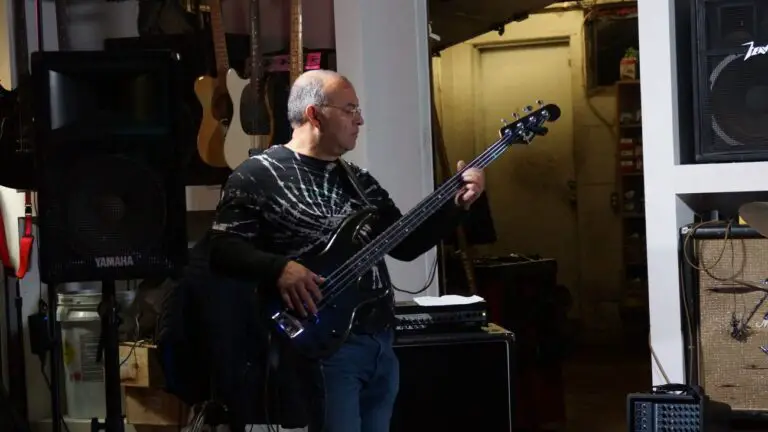 A new documentary on the know-how of Carlos
A documentary featuring Carlos' Master Skill in Guitar Building will premiere this fall at The Church, (Eric Fischil's Art Gallery) in Sag Harbor.
Many musicians turn to the visual arts; all are craftsmen in the "deforestation" of their instruments, and on this occasion, we meet a project manager, an artist-illustrator and an abstract conceptualist photographer. I will always be intrigued by professional musicians and their stories, I become envious of their skills, dedication and performances. Maybe it's my own lack of skill or the "maybe one day I'll get there" excuse that keeps me from becoming a better musician or artist.
For the most part, Out East plays the Eastern music scene. You can check them out when they play again Stephen Talkhouse in Amagansett on September 30.
The awe of craftsmanship comforts music lovers everywhere as we feel the electricity of the heart-pounding joy of a live performance. We travel the roads of discovery among local neighborhoods and music scenes abroad, always searching. I bet most of us will testify that music brings us joy, especially live music. If we want to heal the world through music, we will have to support our musicians and be generous with the joy we have received.
If you yearn for great music and art, my suggestion: head over to To the East!