Calendar: What to do this week in Yakima | Scene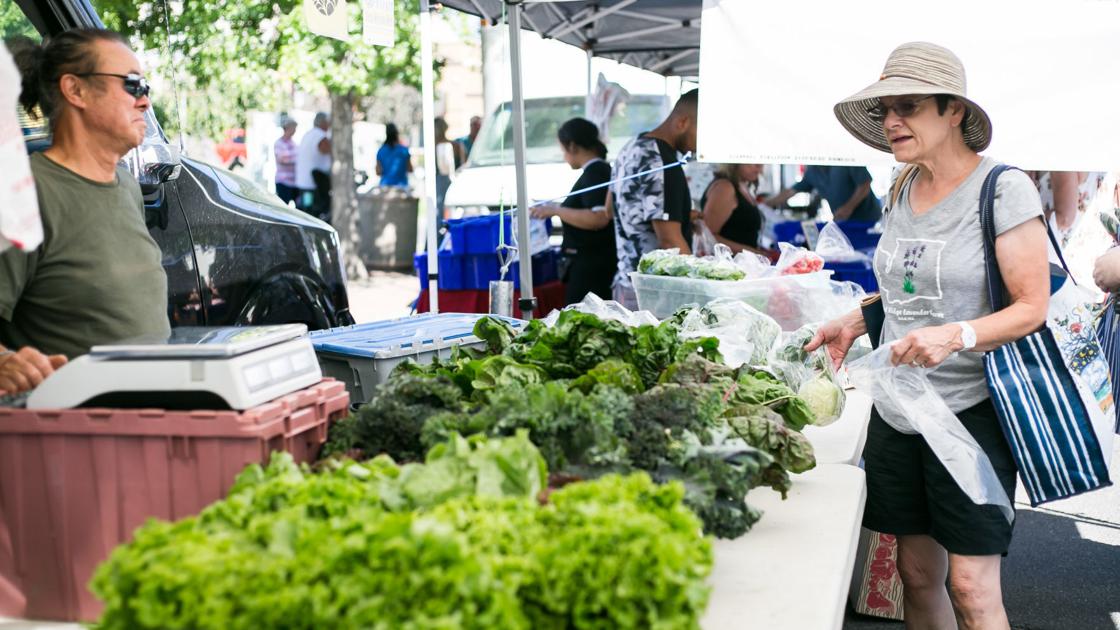 • Virtual exhibition: DoVa students and faculty, until Friday, Larson Gallery, 1606 W. Nob Hill Blvd. Exhibition by the students of the Department of Visual Arts (DoVA). Details: larsongallery.org/expositions.
• State Fair Park July 4th celebration, 2 p.m. to 10 p.m. Friday, noon to 10 p.m. Saturday to Sunday, fireworks display at 10 p.m. Sunday. Details: www.statefairpark.org.
• 86th Annual PRCA Rodeo, 7:30 p.m. Friday to Saturday, Toppenish Rodeo Grounds, 600 S. Division St. Tickets online only: www.toppenishrodeo.com.
• July 4th Community Parade and 1950s-themed Auto Show, 11:00 a.m., Pacifica Senior Living, 818 E. Mountain View Ave. in Ellensburg. Details: Terri at 509-925-1220.
• Ellensburg Farmer's Market, Saturday 9 a.m. to 1 p.m. until October 30, Fourth Street in downtown Ellensburg. Details: ellensburgfarmersmarket.com.
• Larson Gallery Guild Members Show, 10 a.m. to 5 p.m. Monday to Friday, noon to 5 p.m. Saturday to August 21, 1616 W. Nob Hill Blvd. Schedule and details: larsongallery.org/expositions.
• "Uncultived" at Boxx Gallery, 616 Maple St. in Tieton, 11 am to 4 pm Saturday to Sunday until July 31. New exhibition: Renee Adams (mixed media sculptures) and Rachel Hill Kirk (drawings and watercolors). Details: http://boxxgallery.com.
• Yakima Farmer's Market, 9 a.m. to 1 p.m. Sunday to October 31, Valley Mall parking lot, 9 E. Valley Mall Blvd. Details: yakimafarmersmarket.org.
• Yakima Valley Community Group Summer Concerts at 7 p.m. July 4, 7, 14, 21 at Englewood Christian Church, 511 N. 44th Ave. Details: www.yvcb.org.
• Woman's Century Club Family and Friends Bunco, 1 p.m., Donald House, 302 N. Second St. $ 5 donation.