Awakening is a real danger | Notice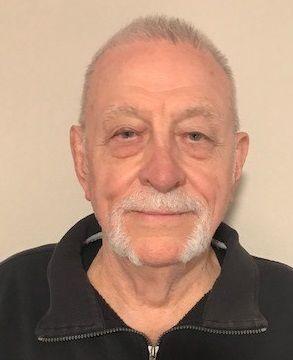 After reading Larry Beck's guest essay June 26-27 titled "Better to 'Wake Up' Than Fall asleep at the Wheel," I'd like to address some of the questions that this essay covers. The first being, Mr Beck spoke of hyperbole and derogatory speculation that seemed to permeate the message, presented by Denton Bible Church, and according to Martin Luther King Jr.'s daughter, the misuse of her father's legacy. to qualify their fallacious story. I wonder how this conclusion could have been drawn when neither of them was present to hear what was said during the conference.
Mr Beck makes the following statement, and I quote: "But we have all seen how narratives pierce through analyzed event accounts, prompting their UNINFORMED audiences (emphasis mine) to easily buy into the message that was designed for them. Isn't the boy the pot calling for the black kettle! This is exactly what the people of critical race theory do. They say the United States is an evil, systematically racist place and a white supremacist nation. All of this is designed by the "awakened" generation out of an uninformed and generally distraught population.
Thank goodness parents of schoolchildren in Virginia no longer sleep behind the wheel and demand that critical race theory not be taught to their children. Parents were even arrested at a school council meeting for their disagreement with the proposed policies. What does it say? Sit in silence or we'll close the meeting and intrude on you.
Mr Beck also quotes Nathan Graham of the Denton Interfaith Community as saying that Denton Bible was trying to conjure up old Communist ghosts as a scare tactic. Well, if we want to do some research, we see that the movement has emerged from postmodern Marxist and post-Marxist thought. Organization was founded on Marxist ideals, and its aim is to overthrow the government. Much like Marxism, critical race theory is divided into oppressive and oppressed groups, which only divides this country. This is what the awake movement wants to do. This movement is indeed a real threat to this country.
Denton Bible was trying to put it all in a biblical perspective, which they did. The Bible has a lot to say about race and race relations. I have listed a few scriptures here, and you can read them at your leisure: James 2: 1-13, Exodus 23; 3, Acts 10; 34-35, 1 Timothy 2: 4, Colossians 3:11, Galatians 3:28.
This country has done things in the past that were not right, but we have come a long way to correct these things. This country was not built on slavery (as presented by The 1619 project).
Mr. Beck, you and I are two old white people. Depending on Awakening or Critical Race Theory, that would make both of us racists.
LEALAND DEAN is a resident of Denton and a past member of the Community Board of Directors of the Denton Record-Chronicle Editorial Board.