Archie's 100 Best Archibald Paintings Including John Howard in Beachwear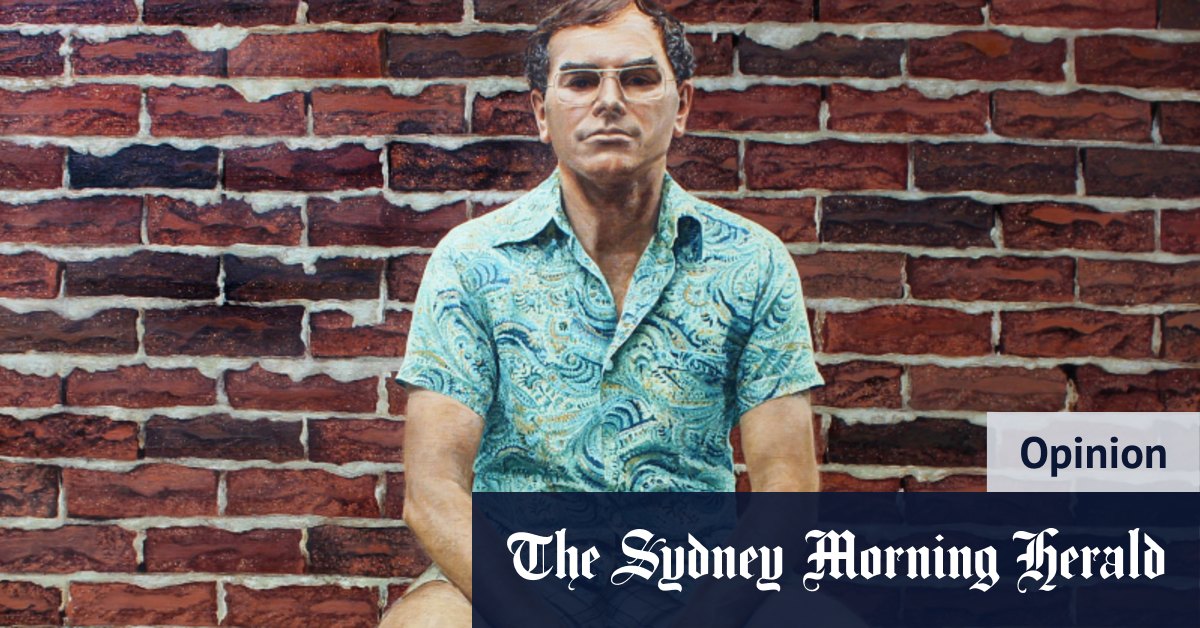 After seeing and hearing curator Natalie Wilson repeatedly speak about the years of planning and research that went into this exhibit, it is a mystery why AGNSW failed to produce a catalog. There are thousands of people walking through the show daily and no posts to buy. It is not only a dereliction of duty, it is a source of profit gone begging.
Putting all these irritations aside, Archie 100 is an engaging exercise – rather more engaging than the current Archibald Prize exhibition. It would be pointless to discuss the actual selection of works as there were thousands of finalists to choose from, even taking into account those that are gone forever. The crucial decision was not to limit the show to past winners, but to include representative finalists across the century.
Two thirds of Archie 100 is devoted to these too-rans, and a lot of them look amazingly fresh. And no, it's not just because the show gives new prominence to female artists and Indigenous subjects that may have been unduly overlooked by your former directors. This emphasis is inevitable nowadays, but it does not go beyond the intrinsic interest of a truly remarkable work.
Take, for example, that of John Brack Barry Humphries as Mrs Everage. This dazzling and iconic image was hung in the 1969 contest but lost to that of Ray Crooke George johnston, which I consider to be one of Archibald's greatest portraits. In the same part of the show, subtitled The cult of celebrity, I was struck by the liveliness of Paul Newton Roy and HG (John Doyle and Greig Pickhaver), which was hung in the Archibald 2001, won that year by Nicholas Harding John Bell as King Lear, also included in this section. Newton provides a very traditional looking picture every year or so, but Roy and HG serves as a reminder that one should not be predisposed against a particular style or approach.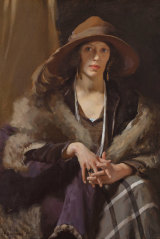 What one might say about Newton applies even more strongly to Robert Hannaford, who never won the Archibald, although he was included on numerous occasions as a sort of symbolic "trad". One of the highlights of this exhibition is the moving portrait of Hannaford by artist Jarinyanu David Downs, who lost in 1995 to a self-portrait by William Robinson.
I would love to go back in time and award the Archibald 1922 to George Lambert for his flamboyant Self-portrait with gladioli, in place of William Harrison Moore's painting by WB Mcinnes resembling a trader. And why oh why was Napier Waller's portrait of his wife, Christian, and his three Airedale terriers, ignored in favor of John Longstaff's dutiful likeness of John Sulman for the 1931 award? Ernest Buckmaster's portrayal of his formidable old mom, the same year, should have been a contender as well. Perhaps neither Christian Waller nor Mrs. Buckmaster were considered "distinguished" subjects.
That was the charge against McInnes Miss Collins, which won the award in 1924. Critics argued that Gladys Collins, "a socialite from Melbourne," was not important enough to be a viable subject. This was obviously before the public galleries started sucking up all the socialites in the city, looking for blessings and photo opportunities. It was a rare triumph of quality over conventions because Miss Collins has to be one of McInnes' best works.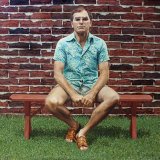 I am also moved to stand up for the first winner Archibald de McInnes in 1921, Desbrowe Annear, a sensitive, tonal portrayal that was called "boring" on ABC's insightful TV show last week. McInnes allowed us to see his subject as an intelligent man with a taste for beautiful objects. The dark, enveloping backdrop suggests a lonely, introverted character, pushed forward in the audience's eye.
Loading
In 1979, journalist Paddy McGuinness's portrait of Keith Looby was widely believed to have had the victory snatched at the last minute and handed over to Wes Walters for a portrait of Philip Adams. It has been a bone of contention ever since, and McGuinness's portrait is a work that should have been included in this exhibition. Yet even though the directors were determined to turn down the embarrassing Looby, I'm surprised they ignored John Howard's 1979 portrayal of Josonia Palaitis in shorts and a Hawaiian shirt. It is a painting with both real shock value and affectionate humor. You see, at a glance, the former prime minister as a very ordinary guy – a look the outgoing president has sought in vain to cultivate.
One hundred years of competition makes it clear that a successful portrait can cut one way or another: bringing out the underlying truth about a model or exposing pretenses and hypocrisy. Perhaps that is why we have yet to see portraits of some of today's hottest politicians in the Archibald Prize.
Archie 100: A Century of the Archibald Prize, Art Gallery of NSW, until September 26.
The Booklist is a weekly newsletter for book lovers from book publisher Jason Steger. Get it delivered every Friday.